Omg. I love Secret Pal 7. <3

My dear SP sent me my first package today, and it makes me so happy! I got a copy of Yarn Harlot's "At Knit's End", a box of Toblerone chocolates, an ADORABLE grey sheep tape measure (XD) and best of all, a skein of Mountain Colors BEARFOOT--what an awesome name for a GORGEOUS yarn!

Here's a pic of my haul: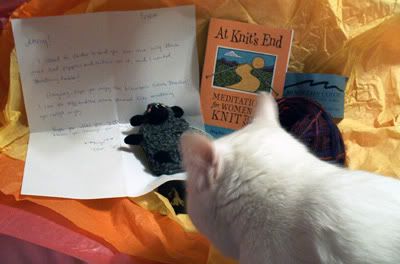 ...er, let me move the cat and see if you can actually SEE the stuff.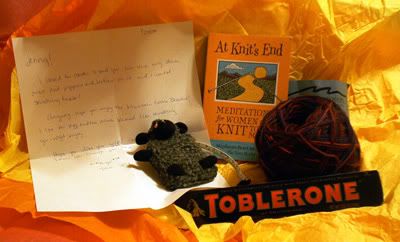 There, that's better. XD

This RULES.

THANK YOU, SECRET PAL!! <3