I can't believe I didn't post this here. My aunt had a baby 2 weeks before Christmas; his name is Joshua. Since he is likely the last baby to be born on that side of my family for a VERY long time, I decided he deserved a sweater of his very own.

I've never knitted a sweater before, actually--but the One Skein book by Leigh Radford had an awesome baby bolero in it. I happened to have some Mission Falls 1824 Wool...it was just meant to be. :)

So here you go: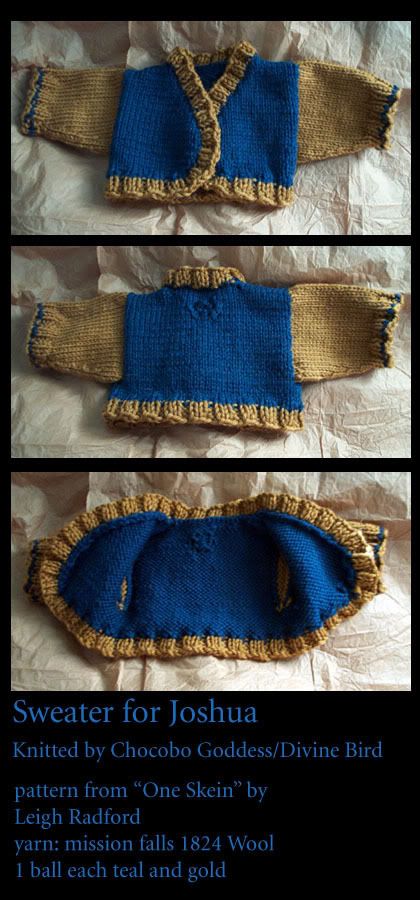 :D

PS: More spinning, knitting and sewing stuff to come. Honest!