Some new yarn for ya.

I got the fiber from Street Legal Designs during one of Jo's awesome sales. I'm not really a rainbow person, despite my obsession with color, so when I opened the package I remember thinking, 'what possessed me to buy this?' However, the fiber was very very soft and dense, and the colors were pretty, if not 'me'. I brought it with me to show my uncle & aunt how my spinning wheel worked.

Once started, I just went ahead and finished it the following day. I gotta say, the singles were UGLY. I mean I was sitting there, spinning, wondering again what I'd gotten myself into. There was so much...PINK! And the colors didn't seem to do anything for each other, either. There were, however, spots that I thought lovely, and I suppose that's what kept me going.




As you see, the resulting yarn reveals NONE of these color flaws. I did a simple center-pull ball and plied the ends on themselves, and this is what I got. 240+yards of soft, smooth wool, in muted, transitioning colors that run up and down the plies. If I had any clue of a project to do with it, I'd save it for myself, but I bought it with the intention of selling whatever yarn I spun it into, so...there we go.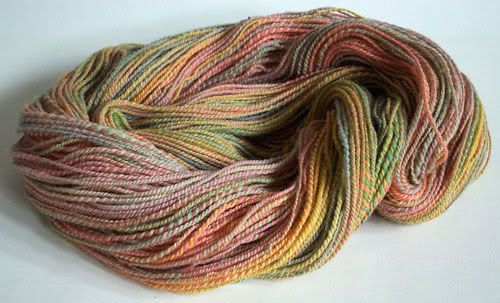 The yarn is called "Aeris" after one of my favorite characters in Final Fantasy VII. Aeris was a flower-seller who wore a pink dress; the main pink in this yarn is actually a perfect match to the official art of the character. :) The other colors are obviously flowers, and there's a wonderful couple of sections where the pink is plied with a pale green, which is a significant color that you'll get if you've played the game.




I'll be offering this at ConnectiCon this weekend, and if no one buys it then, I'll put it up on my Etsy shop.

In other news, I've done some knitting & crocheting:

The ubiquitous Mystery Stole 3: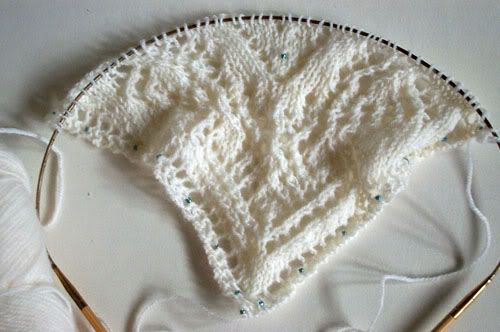 A pair of green socks (still on the first one):




And a purse for myself, crocheted out of some organic cotton: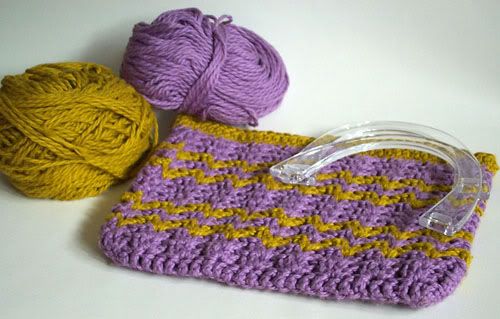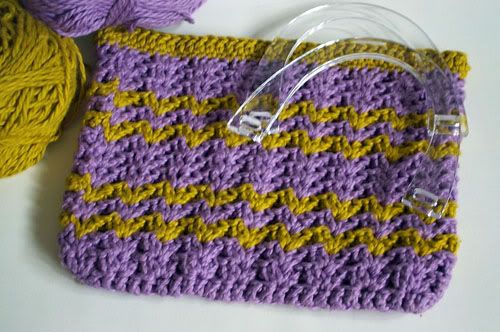 What have you been up to?