Well, you all know I got to borrow a wheel this weekend. I will be keeping it for about a year, which means that I'll have plenty of time to spin my stash down to nothing! ;)

Thought I'd post a few pics of the result of my spinning. First up, we have Zwartble (the dark brown black, 120yd) and an unknown wool (the white, 70yd). The extra pic of the Zwartble is a flash pic so you can see it a bit better.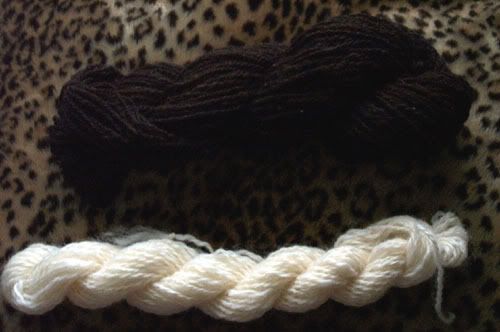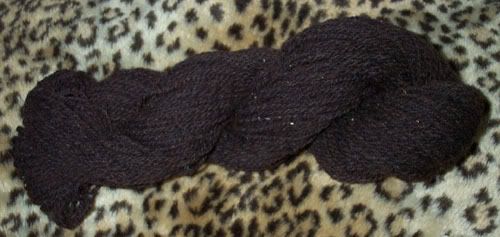 Closeups:



And here's the Alpaca (caramel, 2 skeins equalling 140yd) and Llama (oatmeal, 70yd).



Closeup: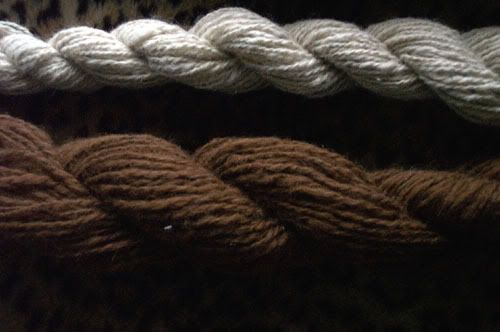 Add to these another 200yd or so of singles spun from that Scottish wool, and you have my spinning on the wheel since Saturday. :D

I'm also working my way through that baby camel & silk; pics of that next time!